Getting a new car (at least new for you) can be fun. Buying it isn't always as enjoyable. However, the more research you do, the more likely it will be that you'll buy the right car at the right price.
A minute on your money - Buying a car
In this video we give your some tips on how to avoid buying a headache and how to choose a finance option that suits you.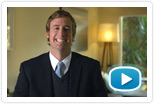 Finding your car
If you're buying a new car, your choice is limited to dealers registered to sell that make and model. For a used car, you can see a dealer, buy privately or go through an auction house.
Your research will help identify the makes and models that suit and eventually narrow down the search to the individual cars. Some of the more popular sites include:
Inspections
Before going to the expense of a professional inspection, do your own homework to rule out any duds.
Under the bonnet
The engine number and VIN (Vehicle Identification Number) should match those on the certificate of registration
The compliance plate should show the year and month of manufacture. It's usually attached to a panel in the engine bay
The engine should look fairly clean, with no build-up of oil and dirt
Listen to the engine at idle for any irregular knocking or rattling noises
The radiator coolant should be clean and brightly coloured
Check the battery for acid corrosion.
Underneath
Check the tyres, including the spare
Check for oil leaks
Listen and look at the exhaust system for fumes or excessive noise - these may indicate holes or rust in the pipes and mufflers.
Inside
Check that the lights work, the seat belts are not frayed and the equipment and accessories you want are included and work.
The road test
Before the road test, it's a good idea to check your legal liability should an accident occur
Take note of the steering, brakes and exhaust - blue smoke means oil is burning
Try to leave the salesperson or owner behind - you want to concentrate without any distracting sales pitch
Check the sound system, but don't leave it on as you want to hear the engine
The engine should run smoothly - gear changes should be smooth and you should take note of the suspension.
Professional Inspections
If the car passes your own informal inspection, it may then be worth investing in a professional inspection to be sure that it's in a satisfactory condition. You can arrange this through the motoring body in your area:
They'll inspect a car most days of the week, but you'll have to book and pay a fee.
Buying your car
The more homework you do, the better your negotiating position is.
One helpful site for comparing the average price for various makes and models is Red Book.
Buying at a dealership
You may pay more buying through a dealer than at auction or through a private sale. After all, dealers sell cars to make a profit and they also have to comply with warranty regulations. However, there are advantages.
Dealer warranties
A new car warranty is set by the cars manufacturer, not the dealer. It can be up to five years, and some cars have longer warranties against rust. A used car warranty from a dealer is not usually as comprehensive as a manufacturers. Some dealers offer only the minimum statutory warranty on a used car; others give up to three years.
Check what your warranty covers. Does it include everything originally covered by the manufacturer?
Minimum warranties on used cars differ from state to state and in some cases the dealer will not have to offer a warranty. Check with the relevant government department in your state or territory.
Leaving a deposit
You'll generally be required to leave a deposit with the used car dealer to hold the car while you arrange an inspection. Leave the smallest deposit possible and, if you're yet to complete the inspection, make sure the money's refundable.
Signing an order form
The message here is read the fine print. Don't sign something you don't agree with or don't understand - get independent advice. If you're signing subject to an inspection or finance, make sure this is in writing. Don't risk losing your deposit because you agreed to buy the car but couldn't raise the funds.
Private sale
Buying privately is a step up the risk ladder. There are no warranties, no contracts, and your seller might be trying to offload a troublesome car. But you also may grab a great car at a good price.
If you leave a deposit to secure the car until inspection, get a written agreement that the money is refundable if the inspection is unsatisfactory.
Auction
Buying at auction can mean significant savings on the dealer price, but these vehicles don't generally carry a warranty. So if you aren't saving a significant amount on the dealer price, you might as well buy from a dealer and get a warranty.
Before you start bidding at an auction, arrange any finance. Most auction houses require a deposit of $500 or 10% of the purchase price for successful bids. Within 24 hours the balance must be paid and the car removed from the premises.
Avoiding stolen property
Stolen cars or cars carrying outstanding debt can be repossessed without compensation. When buying a used car its very important to check that the seller is the genuine owner.
The answer is to do a REVS check.
How we can help
At ANZ we have a range of finance options and insurance solutions, which may help you get out on the road and protect your new asset.
Car finance: it can take a long time to find the right car. How much petrol it consumes, how well it handles and even how good it looks – there's so much to weigh up. Once you have found 'the one' you'll want to get the finances out of the way and get behind the wheel as soon as possible. That's where ANZ comes in.
With a choice of secured and unsecured loans, we can tailor a package that suits your needs. Our approval process is fast and easy and that means you'll be out on the road sooner.
The ANZ Personal finance selector can help you find the right finance options for your new car.
ANZ Car Insurance: be prepared for those surprises you meet on the road, whether you are on the highway or your own driveway1.
An A-Z Review® with an ANZ Personal Banker: buying a car is a major purchase; it often also coincides with other major changes in your life such as having a baby or getting a new job. Now may be a great time to review your everyday banking to help ensure we are doing all we can to help you reach your goals. Request an A-Z Review®.
Terms and conditions are available on application. Fees and charges apply.
®A-Z Review is a registered trademark of Australia and New Zealand Banking Group Limited (ANZ) ABN 11 005 357 522.
The information provided is general information only and does not take into account your personal needs and financial circumstances and you should consider whether it is appropriate for you. Before making any decision to acquire, hold or sell any financial product, ANZ strongly recommends that you seek financial planning and/or tax advice and read ANZ's Financial Services Guide (PDF 104kB), the relevant Product Disclosure Statement and/or Terms and Conditions.
You need Adobe Reader to view PDF files. You can download Adobe Reader free of charge.