Want to feel in control of your debt?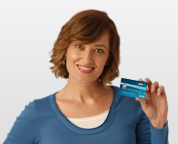 If you feel like your credit card, store card or other personal debts are getting away from you, ANZ could help you get them under control. ANZ offers a number of options that could help you simplify your repayments and save money on interest, so you could pay down your debt sooner.
Which option could best suit my needs?
Benefits
Transfer balances from your non-ANZ credit or store cards onto an ANZ personal credit card and you could save on interest repayments.
Having one credit card and one repayment is easier than managing multiple card repayments.
You could reduce the amount of fees you have to pay if you are paying fees across a number of credit and store cards.
To make it even easier, we'll organise the transfers for you.
When might this be suitable?
If you would like:
a minimum monthly repayment that is calculated on your outstanding balance
continued access to credit using your card up to your credit limit.

Compare credit cards with a balance transfer offer
Benefits
Gives you the ability to combine your loan and credit card repayments into one simple regular repayment.
Choose a repayment period to suit your needs, from 1-7 years, so you'll know when you'll have your debt paid off.
If you take out an ANZ Variable Rate Personal Loan, you can make additional payments so you could pay it off faster and save on interest1.
Ability to set up direct debits for your repayments so you can simply set and forget.
When might this be suitable?
If you would like:
 
an ongoing interest rate that may be fixed or variable for the term of the loan
a fixed repayment that may be weekly, fortnightly or monthly
if you have a variable rate loan, the ability to redraw in additional loan repayments you have made2
a fixed payment term.
Learn more about debt consolidation
Please note: If you wish to consolidate your debts because you are currently experiencing difficulties in making regular payments, please contact your credit provider who may be able to restructure your payments or work out a repayment plan to help you manage your debt.
Credit cards
All applications are subject to ANZ's normal credit approval criteria. Terms and conditions are available on application. Fees and charges apply. 
Personal loans
All applications for credit are subject to ANZ's credit assessment criteria.
2. Terms and conditions apply.