ANZ Smart Choice Super
ANZ Smart Choice Super is the easy and low cost way to make the most of your super.
Online anytime. Keep your super close with ANZ Internet Banking and ANZ goMoney™.
Low fees. Rest easy knowing more of your money is working for you.
Smart investments. Investments that change with you.
To find out more, select an option below that reflects your stage of life.
Working
Working
Connect with and maximise your super while working.
Close to retirement
Close to retirement
Help boost your super before retirement in a tax efficient manner.
 
Retired
Retired
An easy way to manage your retirement income.
ANZ Self Managed Super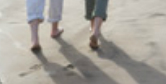 Take more control of your SMSF online on your time and terms, with our SMSF administration tool.
Super and pension from an ANZ Financial Planner
OneAnswer Frontier Personal Super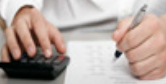 OneAnswer Frontier Pension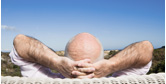 Grow your super tax-effectively.
 
Receive a regular income from 
your retirement savings.
ANZ Smart Choice Super and Pension is a product offered by OnePathMasterFund (ABN 53 789 980 697, RSE R1001525) (Fund). When you invest in the products you become a member of the Fund. OnePathCustodians Pty Limited (ABN 12 008 508 496, AFSL 238346, RSE L0000673) is the Trustee of the Fund.
ANZ Self Managed Super (the Service) is offered by ANZ Self Managed Super Limited ACN 092 030 352 (ANZ SMSL), an authorised representative of RI Advice Group Pty Ltd ABN 23 001 774 125 AFSL 238429 (RI Advice).
ANZ Financial Planners are representatives of Australia and New Zealand Banking Group Limited, ABN 11 005 357 522, the holder of an Australian Financial Services licence.
This information is of a general nature and has been prepared without taking account of your personal needs, financial situation or objectives. Before acting on this information you should consider whether the information is appropriate for you. Before making any investment decision you should consider seeking financial advice and must read, where relevant, the Product Disclosure Statement (including Additional Information Guide), Administration Services Guide and/or the Financial Services Guide for the financial service or product, available on anz.com.
ANZ does not represent or guarantee that access to ANZ Internet Banking will be uninterrupted. Temporary service disruptions may occur.
ANZ goMoneyis a registered trade mark of ANZ.
You need Adobe Reader to view PDF files. You can download Adobe Reader free of charge.